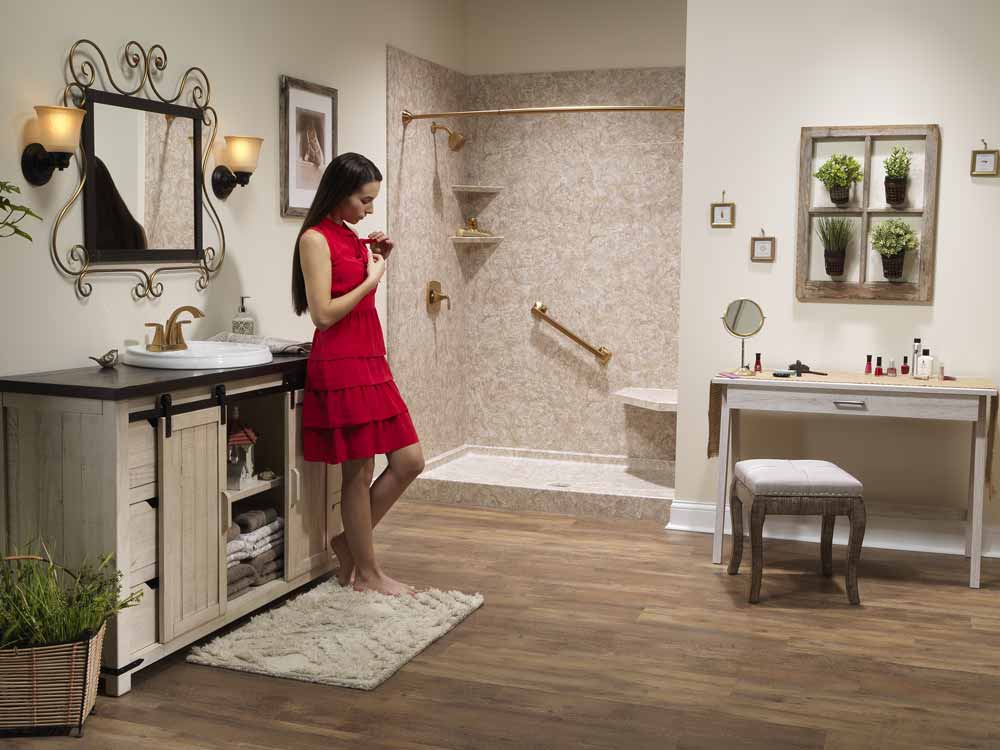 Seattle Bathroom Remodelers
Since 1995, Luxury Bath of Seattle by Home at Ease has been serving homeowners throughout the greater Seattle region. As an experienced bathroom remodeling company, we know what it takes to tackle all forms of renovations!
From the very start, our bathroom remodeling contractors have been dedicated to making lives easier for local homeowners and their families. Between our in-home consultations, efficient installations, and personalized care, we'll make sure your bathroom remodel is a breeze.
Get A Quote
Stress-Free Bathroom Remodeling Solutions
When you choose Luxury Bath of Seattle, you get to work with qualified professionals who care about your specific goals. We offer a wide range of services that cover all your bathroom remodeling needs with ease.
We've Worked With Thousands Of Homeowners Just Like You
Before you start planning your own project, check out what we've done for other families!
View Gallery
Why Choose Our Bathroom Remodeling Experts?

Over Two Decades Of Service
Luxury Bath of Seattle opened in 1995, and we've been helping homeowners ever since. Our crew comes to every job with over 60 years of combined experience!

Professionally Trained Teams
Our team is certified and trained to tackle jobs of all shapes and sizes. By choosing us, you can have peace of mind that you're working with professionals you can trust.

Efficient Installations
Luxury Bath of Seattle started right here in Washington, and we're committed to improving our local communities one bath remodel project at a time.

Expansive Showroom
If you're passing through Eastside, stop by our showroom to explore all our bathroom products! Get design ideas and a free quote while you're there, too.