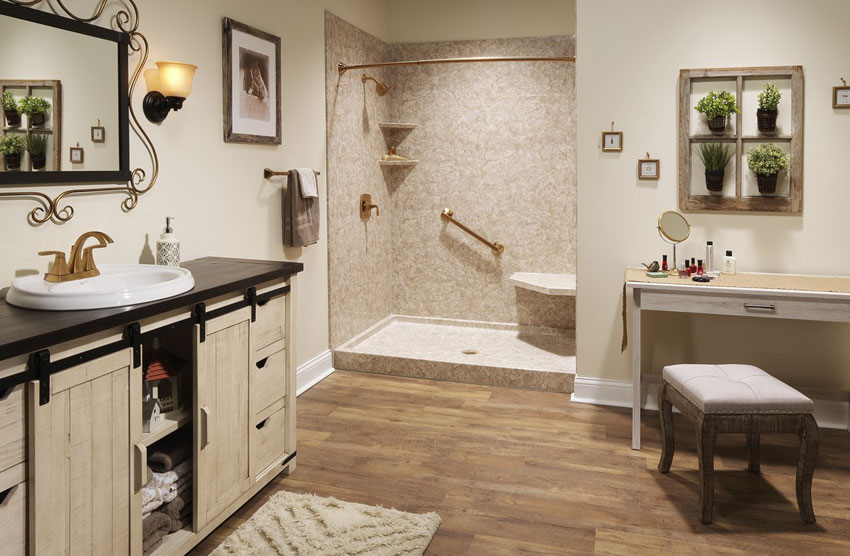 Seattle Bath Conversions
Do you need the flexibility of a shower or want a luxurious soaking tub? Contact the bath conversion experts at Luxury Bath of Seattle by Home at Ease. Since 1995, our professional bathroom remodelers have been delivering high-quality tub-to-shower conversions and shower-to-tub conversions to families throughout the Seattle area. Our Luxury Bath-certified crew will be there to make your bathroom remodel simple and stress-free.
Get A Quote
Tub-to-Shower & Shower-to-Tub Conversion Services
Transform your bathroom with a new shower installation or bath conversion. With over 20 years of experience, our Seattle bath conversions company can help bring new life to your bathroom.
See What Our Seattle Bath Conversion Company Can Create For You
Get inspiration from our past bathroom remodel projects and design options
View Gallery
Your Trusted Seattle Shower Installation Team

Over 20 Years of Service
We first opened our doors in 1995 and have been helping local homeowners ever since. We also have over six decades of combined experience!

Local Focus
Luxury Bath of Seattle started here in Washington, and we take pride in serving our neighbors. Stop by our showroom in Eastside to learn more!

Professional Reputation
We're equipped to tackle shower remodels of all shapes and sizes. We've worked hard to earn a reputation for excellence in every way.

Low-Maintenance Products
Our shower products are made with durable acrylic and are infused with Microban® technology, making them sanitary, strong, and easy to clean.